ECS-700 brings your operators a friendly and efficient operating environment that keeps every operator clearly informed, and easy to control the process. Typically, the system can be called in project as DCS, FCS, PCS, IACS, PDCS, etc.
An architecture covering a variety of plant sizes & industries
ECS-700 has an architecture consisting of HMI, field control stations, and a control network. These three basic components provide flexible scalability from small scale to large and complex facilities.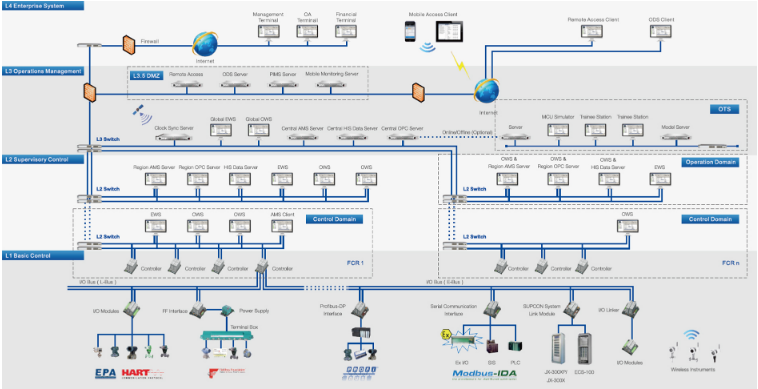 Intelligent solutions to improve
your plant performance
Industry is considered a driver for innovation, growth, and social stability. At the same time,
however, competition is growing more intense. Only those who can make do with less energy and fewer 
resources will be able to cope with the growing cost pressure.
These challenges can be overcome. As a partner of customer, SUPCON developed a variety of automation
solutions to assist your plant performance; these solutions cover the lifecycle of your plant, 
such as SAMS, FF, SCSS, integrated platform, OTS, MES, APC, Batch, etc.