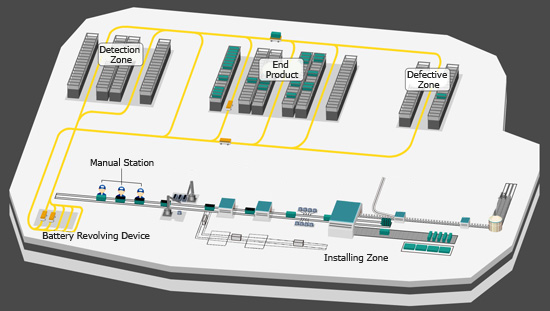 Guozi Robot Signs Electric Vehicle Battery Pack Project
July 11, 2012 – July 10, Guozi Robot Co., Ltd, one of the subsidiaries of SUPCON Group, has signed contract with Hangzhou Hep Science & Technology Development Co., Ltd on the project of electric vehicle battery pack assembly line.
The project involves a number of new techniques, such as automatic conveyor, industrial robot, AGV robot vehicle, machine vision, and automatic logistics storage. Equipped with these techniques, the line could be able to feed, detect, eliminate, install, fasten, test, revolve and store automatically the battery units.
The line, regarded as a representative of the high level of automation in the industry, will be put into operation by the end of 2012.